Why Should You Choose Neutral Color Handbags?
Posted by ESIN AKAN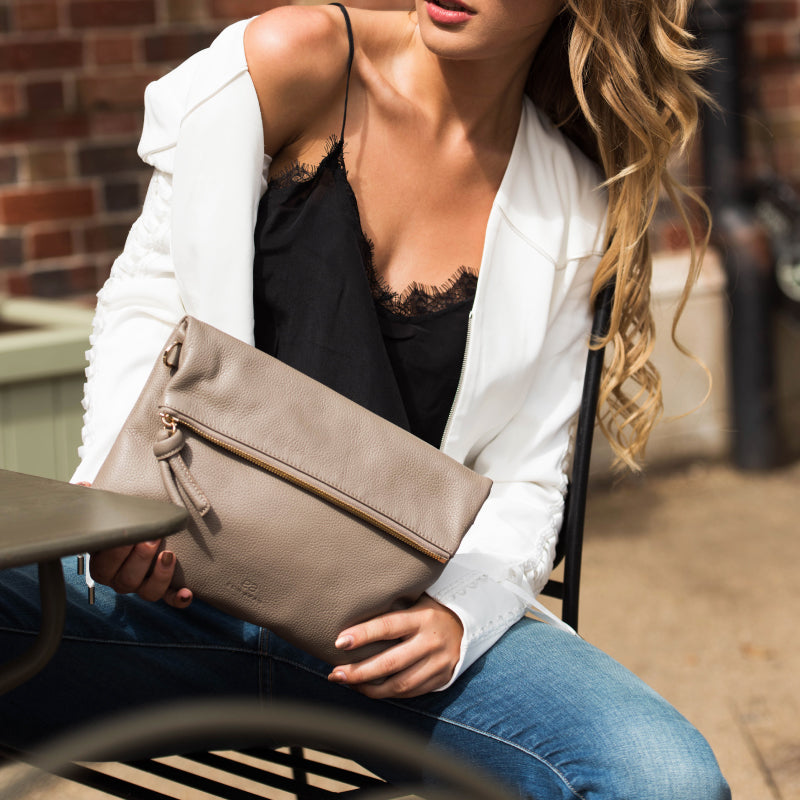 It's widely known that women have a weakness for jewellery, clothes, and designer accessories such as handbags. In fact, most women are obsessed with designer handbags, such as designer crossbody bags, designer bucket bags, and many more. But all designer bags obsessed women have a common concern – which colour they should invest in?
Most experts suggest that if you are investing your money in a high-quality bag, the first thing you should do is choose leather and secondly, go for neutral colour handbags. Investing in a leather bag is quite justified but going for neutral coloured handbags might instigate queries. Well, no need to worry because here are the reasons why you should choose neutral colour handbags:
·      Always Classic
Neutral colour handbags are classic and can be paired with almost all the outfits. When you are in search of a designer handbag that can complement your small black dress, tank top, or a stylish pair of jeans, the best choice is neutral colour handbags. They match various pieces, styles and, personalities.
·      Always Lively
The handbags in neutral colours are always lively, you can never get tired of neutrals. When people own bright coloured designer handbags, they don't remain attractive all the time. In simple words, people get sick of them in just a few seasons or years. But this is not the case with neutral coloured handbags, they give an always lively feel. Purchasing a handbag in the neutral colour is always an investment which won't grow old ever.
·      Colorful Opportunities
Women having a vibrant personality think that a neutral coloured handbag is not for them. But, the opposite is true – a neutral coloured handbag is must to highlight their vibrant personality and the colourful outfits worn by them. For example, a black coloured Santorini complements almost any dress.
·      Any Style
Whatever be your style or whatever style dress you are wearing; a neutral coloured handbag will always compliment you. Whether you are wearing traditional, modern, or any other style, always remember that neutral colours literally works with every style. Neutral colour handbags are a great companion of modern women because these bags allow the owner's personality to be at the centre.
What are Neutral Colors in Handbags?
Neutral colours work for every woman, these work on their own as well as harmonize easily with bright colours. The neutral coloured handbags are classified into two categories:
Warm– This category includes brown, orange, red, and yellowish undertones.
Cool– Green or bluish undertones fall into this category.
Then, there comes Black. Black is the colour most women fall for because this is a forever classic colour that spins any outfit immediately.
How to choose the perfect neutral handbags?
Firstly, find out whether you want to go for cool or warm neutrals. Black doesn't need any explanation, so let's focus on greys and browns. The handbags with grey tones appear sophisticated and add freshness to your look. For example, Rome. The handbags with brown tones add classiness and elegance to your outfits. For example, Nice.
Rome – Clutch/Shoulder Bag
Nice – Clutch/Shoulder Bag
No need to search here and there because the best source of designer neutral colour handbags is the famous online store of Esin Akan.
Collection 2019
Sale 70% Off
Title for image