5 Things To Remember When Choosing The Perfect Weekend Away Bag
Posted by ESIN AKAN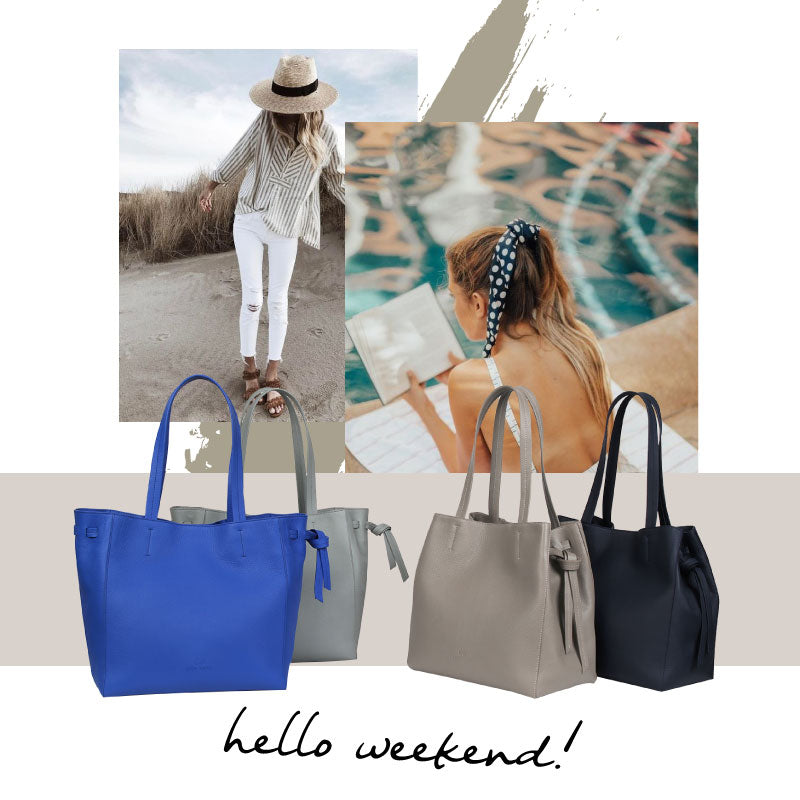 With summer, the peak season for travel has arrived and also the time to flaunt your convertible backpack. It simply means that you might be spending a weekend away in the near future. Unfortunately, spending weekends out can sometimes be stressful – you guessed it right, because of packing. After all, the key is simplicity: the perfect weekend away bag in which you can put all your essentials.
The perfect weekend away bag can be a leather tote bag, a backpack or simply a leather bucket bag. Here are the 5 things you should remember while choosing a weekend away bag:
1.     Multiple compartments
Whatever bag you choose for your weekend, make sure that it has multiple compartments. All your belongings can be divided and stored into small sections. You can easily find and access the stuff required. For example, if you have a convertible backpack, you can place your clothes in its main compartment, your flip-flops and umbrella in the topmost compartment and your shoes can come in the side compartment. Multiple compartments allow an arrangement that prevents you from digging around the bag.
Notting Hill – Bucket Bag/Backpack
2.     Size and weight
This is very obvious, but you should make sure that your weekend away bag is spacious and of the size you require. Suppose you have to carry your laptop and other work gears, then you will require a bag of larger size. The larger sized bag when filled with essentials often become heavy. So, with the size, consider the weight also. Go for a bag that is spacious and lightweight when empty.
Stockholm – Tote/Shoulder/Laptop bag
3.     Complementing your personality and completing your outfit
This is a special consideration while choosing a leather bucket bag or a leather tote bag as your weekend away bag. In addition to the features and size, you should choose a bag that compliments your personality and completes your outfit. Sometimes, the latest and most expensive outfits fail to give you the desired looks but by just adding a bag completes your outfit and enhances your personality. This factor should be kept in mind when choosing a weekend away bag.
Mini Paris – Bucket Bag/Crossbody Bag
4.     Quality
The needs and tastes of everyone are different but one common preference of all is the quality. Everyone wants that their bag should last more than the expectations and serve its objective well. When choosing a weekend away bag of leather, make sure that it is buttery and soft, and not like plastic, squeaky, or stiff. Also look for the interior linings; shouldn't be flimsy, no loose or torn corners.
5.     Shape
While choosing a weekend away bag, it is essential that the bag should have shape and style as per your taste. For example, a leather tote bag can be open topped or zipped up. Every tote has double handles but the length of handles depends upon you. A tote, a bucket or a backpack, all bear different shapes. Choose the shape that suits you most.
If you also want to make a convertible backpack, leather bucket bag, or a leather tote bag as your perfect weekend away bag, make it happen by visiting the online store of Esin Akan.
Collection 2019
Sale 70% Off
Title for image