Tips for Choosing the Best Travel Bags
Posted by ESIN AKAN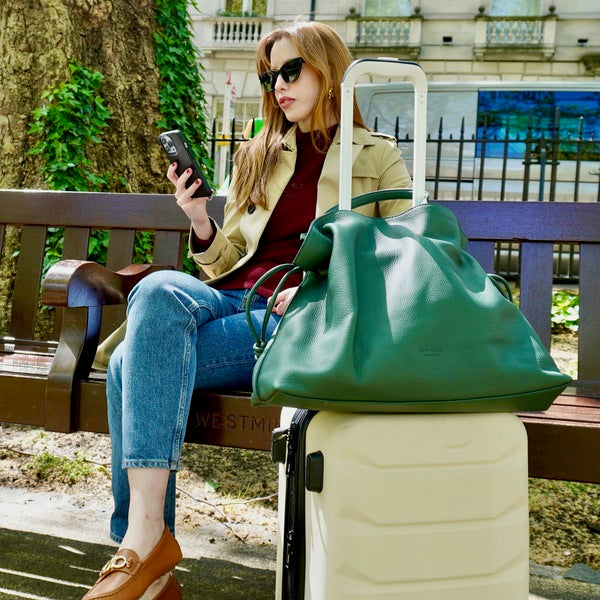 When going on a trip with family and friends, you need the best travel bag there is. Of course you need a bag that can carry all your essentials with all your clothes in it. As what they said, it is always better to be prepared. But what are the things that women should consider in choosing the best travel bags? Other than the style, the function matters more in this kind of weekend getaway. So, here are a few tips you might want to keep in mind should you decide to buy some travel bags.
Price
You may not notice it, but you always find yourself setting a certain budget in buying bags. Of course, we do not recommend that you buy the cheapest one if the quality is also the poorest. It is best to get more than what you paid for. A cheap bag has the tendency to not last long but you can't also go and buy the most expensive one. It is important that you always weigh your options. To get you started, you can always check online if there is an ongoing sale or go to the nearest mall and see for yourself.
Quality
You can never go wrong in checking the quality. Price and quality must go hand in hand. It best that you make sure that your bag is durable and can endure strong impacts. Because, you know, travel bags often get dumped and tossed a lot. You also have to make sure that the handles of your bags are supple. It is the most fragile part of the bag and more often than not, it is the one that fails most of the travelers. We would not want to carry bags that do not have a handle, would we?
Sign up and enjoy 10% OFF your first order.
Pockets
Yes, it is essential to know whether your travel bags have sufficient pockets to store your important belongings such as passports, laptops, and other necessary documents. You often find yourself putting other stuff to help you with your travel such as books, snacks, make up, tissues, and all other things that may be considered important for survival. 
Comfort
Lastly, you need a kind of bag that will help your travel to be as convenient as possible. If you can buy lightweight travel bags that come in comfortable straps, then that would be great. This will be easier for you to stow the bags beneath your seat or even stuff it in overhead bins. Comfortable travel bags can also help you get around the city with at ease knowing that everything you need is right there in that one carry-on bag.
Once you're finally able to pick the perfect bag for you, traveling will just be as easy as you plan it to be. Bags are the most brilliant companion a traveler can have. So, you have to make sure that you choose the kind of bag that can cater to everything you need. If you have the best travel bag, then you have absolutely nothing to worry about.
 Be the first to know about the season's hottest collections, new products and exclusive offers. Sign up to our VIP Club and enjoy 10% OFF your first order. GET MY 10% OFF!
Collection 2019
Sale 70% Off
Title for image