The Meghan Markle Classic Bag Effect
Posted by ESIN AKAN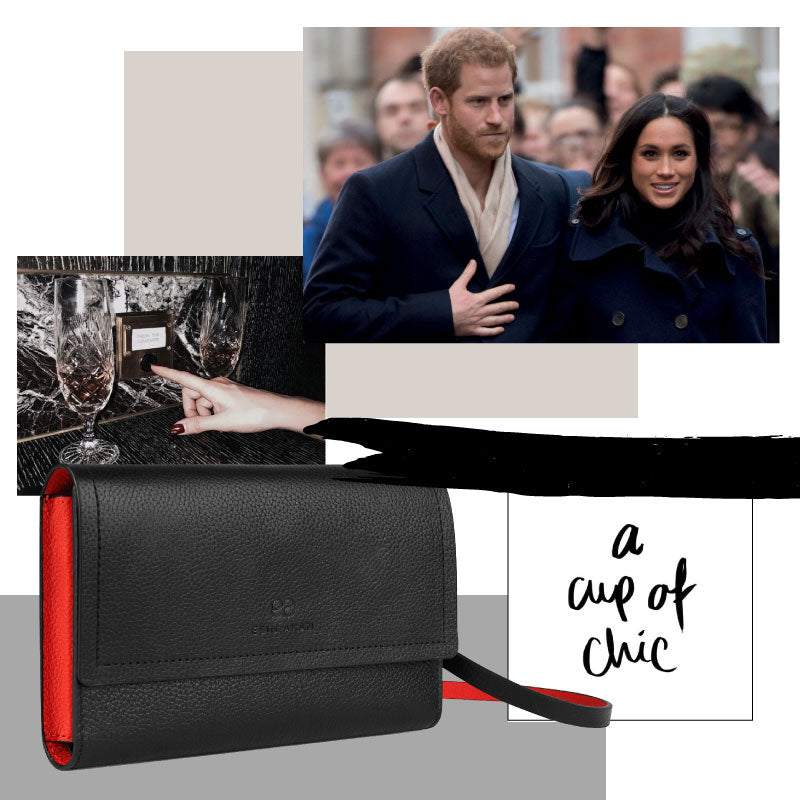 Meghan Markle, the soon-to-be wife of Prince Harry, seems to be a fan of designer tote bags. When she visited Nottingham recently, she was wearing a burgundy and navy colored tote bag with a shoulder strap as well as a handle. It is being said that by carrying this handbag, she broke the royal etiquette because The Duchess of Cambridge and The Queen usually wear clutch wallet or bags with a small handle.
The soon to be princess, Markle has already activated the fashion streets and the world is feeling it as "Meghan Effect." Even a few months ago, Meghan's crossbody bag created a sales madness, and bags of that kind sold out in minutes. Whether it is her dress, hairstyle, shoes or the accessories she wears, Meghan carries the chic look very well. Below six tips are mentioned which will guide you to achieve the chic look without any efforts.
Stockholm – Tote Bag
Notting Hill – Bucket Bag/Backpack/Crossbody Bag
1. Include the classics
Begin with your wardrobe, the classics are not always boring. In fact, there are many good jackets, tailored blouses or footwear (especially boots), which are timeless and you should definitely invest in them. Mixing and matching are easy with classics and wear the classics upwards or downwards.
2. Layering defines chic women
Whenever you put a shirt and pants, spend time thinking to gain a layered look. A good solution to this is starting with 3 layers: the basic outfit + the jewelry + a belt, scarf, statement shoes or a handbag (preferably a leather shoulder bag from Esin Akan). When you practice it again and again, you will gain more confidence. At that time, don't pause at 3 layers. Include a cardigan, belt or hat – follow your ideas.
Rome – Shoulder Bag
3. Upgrade your bag to Meghan's
Meghan Markle is experiencing a rapid advance to the status of style icon and the credit goes to her wonderful outfits and stylish bags. Recently, she wore a checkered coat and teamed it with black pants and a crossbody bag in bottle green color. She is a fan of designer crossbody bags and her latest public outings prove it.
4. Avoid being "Match-y"
Business suits are the necessary wardrobe staple, they can be mixed up sometimes. The same should be followed in case of jewelry. You should also avoid the traditional rule of pairing up the handbag with shoes. Chic look means that you should look effortless, it is possible when you don't think much about your outfit. Give wings to your creativity and a smarter way of doing this is to use the 3 different tones or colors in the outfit as well as accessories.
5. Change your appearance to little casual
Another way you can get a chic look is by avoiding being contrived or too stiff. Whether it is your outfit or accessories, they should not look precisely tucked-in or rolled-up. This will bring a great difference to your looks. Moreover, you can shift towards wearing natural fabrics which breathe and can be carried easily. They not only look good but also give a superb feeling.
6. Go for minimal makeup and swift hair styling
While sporting chic look, your makeup, and hairstyle should be simple and easy. It is better not to use too much makeup or hair products, especially during daytime.
Call to action: Ready to look chic? Just follow these tips and get some amazing handbags as well as clutches from Esin Akan, an online store offering an exclusive range of luxury handbags for any fashion lover.
Collection 2019
Sale 70% Off
Title for image