How To Keep Calm And Stay Organized At The Airport
Posted by ESIN AKAN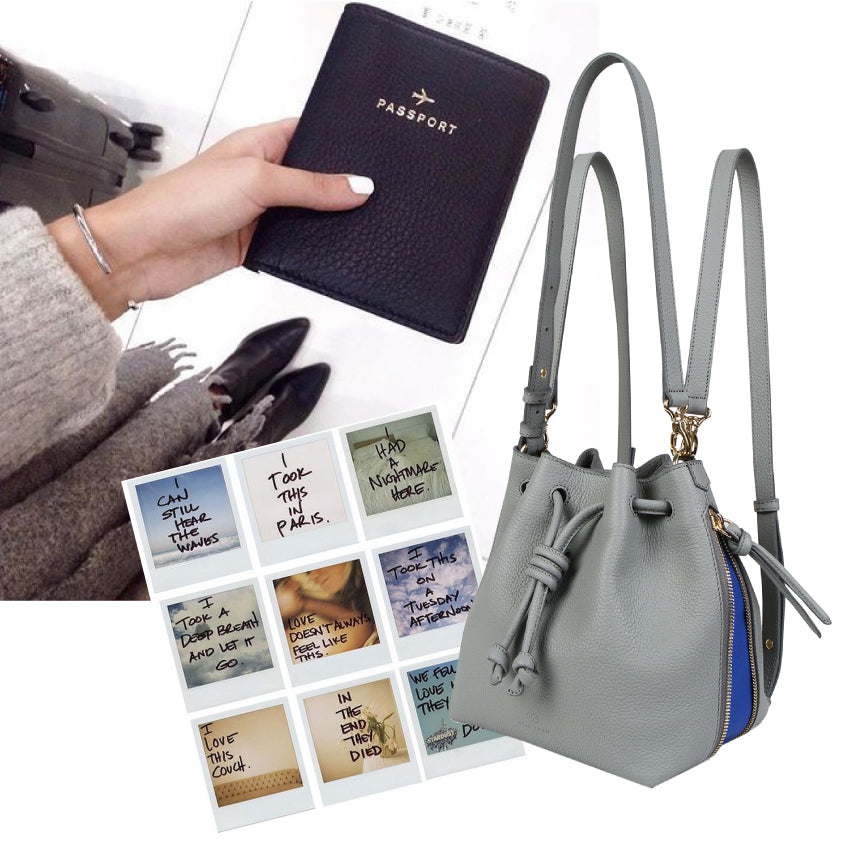 Have you come across any woman at an airport with a leather crossbody bag who was as calm as if she is at the world's most peaceful place? Would you believe if she says that airports are one of her favourite places?
Seems awkward but there are really some people who stay calm and composed when at the airport. A big reason behind their calmness is that they stay organized. Yes, whether they carry a big luggage or just a leather tote bag, they keep all their belongings in an organized manner.
If you also want to remain calm at the airports, it is very important that you stay organized. This article will reveal the most vital tricks and products to stay organized at an airport.
Arrive Early!
As most people know, it is necessary to reach the airport one and a half hour before the flight departure. If you will be parking there, arrive even sooner. Arriving early will help you to clear the security and reach the departure gate without rushing or panicking. The earlier you arrive, the smoother everything will be.
One thing many people don't know is that most airlines offer online check which can be done 24 hours prior to the departure. Once doing this, these companies send an e-ticket that helps in skipping the entire process of checking-in and getting the ticket printed. You too can follow this and head directly to the security after reaching the airport in order to save your time!
Packing Matters!
You have to agree with the point that while travelling by air, packing matters. Whether you carry a suitcase or simply a handbag, the way you put your belongings in them matters. While packing that rolling suitcase, the heavier items should be placed at the bottom so that your bag remains properly balanced when they are pulled into the airport. Also, avoid putting something very important in it and use it for the clothes. You can actually put the important items in your handbag, such as an exclusive leather tote bag from Esin Akan.
Some of our products which can help you remain calm and organized at the airport are:
Stockholm (Starfish) 
Stockholm is a leather tote bag from the famous designer Esin Akan. In a very short span, this bag has become a much-loved airport bag. This is a mass favourite because it can be used equally for work as well as travel. When you open its side knot, it is converted into a large sized travel bag in which you can place all your belongings in a very organized manner. Despite being spacious, this bag looks small and can complement your dress. In order to get one, you just need to visit Esin Akan's online store and search tote bag.
Stockholm – Tote/Shoulder/Laptop bag
Notting Hill (Alloy and Turkish Sea)
Notting Hill is an expandable bucket bag available in various shades but to compliment your airport look, alloy and Turkish sea shades will be the right option. This bag is perfect to keep your essentials organized because its interior has two big compartments which can be utilized the way you want. Made from 100% calf leather, this 3-in-1 bag is also a creation of Esin Akan.
Notting Hill – Bucket Bag/Backpack
Nice (Poppy)
Another airport darling is Nice in the attractive poppy shade. This is a bestseller from the house of Esin Akan because this stylish bag meets all the requirements of a work, evening, weekend and travel bag. Go for it and use this leather crossbody bag as an organized travel bag while travelling by air or as a handheld clutch during the day or in the evening.
Nice – Clutch Bag/Crossbody Bag
Do you also want to remain calm and organized at the airport? Our exclusive collection at
Esin Akan
can help you just with that!
Collection 2019
Sale 70% Off
Title for image