Breeze Through The Airport Like A Frequent Flyer Pro
Posted by ESIN AKAN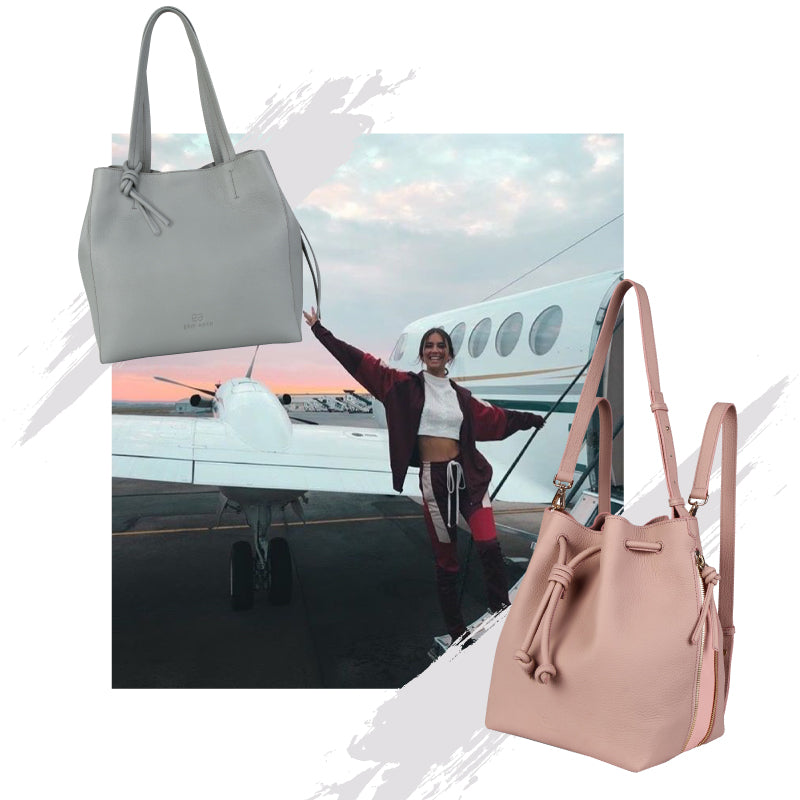 If you ask the experienced travellers about what is a single annoying thing that can hamper your presence at the airports. They will answer "being unorganized" hurts the most. Whether you are going for a long journey or a short one, the procedures at the airport are almost the same and if you are not organized properly, your experience at the airport will be full of stress.
So, invest in a worthy leather bucket bag and keep your essentials in an organized manner. Here, a list is compiled describing some of the many ways to minimize hassles at the airport, prior to leaving the house till boarding the plane.
Pack well before time – not just before the trip's night
This is a common issue, yet many don't pay attention and do the packing a night before travelling. The result is anxiety, tangled mess in the luggage, and the delays at airport security. You should get one big luggage for your clothes and shoes and a leather tote bag or a leather bucket bag to keep your personal belongings and documents safe and organized. Prefer Notting Hill, a bucket bag that can be easily transformed into a backpack. This sense to carry two bags, one big luggage, and a handbag, will give keep you hassle-free at the airport and give much-desired peace of mind.
Notting Hill – Bucket Bag / Shoulder Bag / Backpack 
Dress according to airport security
Prefer wearing fashionable yet uncomplicated clothes at the airport, they will be quite comfortable while travelling and help you easily get through the airport security. Also, take a shower prior to your flight and prevent yourself from stinking. Don't forget your carry-on bag, Stockholm because it will be required to keep your coins, jewellery, or any other items before undergoing security. They can be put back once you are done.
Stockholm – Tote / Laptop / Travel Bag
Security Checkpoints
There are usually two security checkpoints at the airport. At the first one, you will need to show your ticket and ID, remember you kept them in your leather bucket bag. At the second security checkpoint, your body and bags are checked. Since a line exists so you get enough time to prepare yourself. Put your phone, ID, and ticket in your Stockholm because you won't require them while passing through an X-ray machine.
Stockholm – Tote / Laptop / Travel Bag
Lay out your belongings for scanning
Now is the time to empty your leather tote bag, place your electronics such as the laptop, e-reader, tablet, camera, etc. side-by-side in the plastic tub. Put your medications, liquids, gels, shoes, hats, scarves, coat, jacket, etc. in a different plastic tub.
Go through the X-Ray Scanner
Now, wait patiently and go through the X-Ray scanner when asked. You can avoid going through the X-Ray machine only in case of valid reason such as if you are on a pacemaker. You can tell the security and they will organize a manual check.
Retrieve Your Stuff
Collect all your stuff and keep it in your Notting Hill, the convertible bucket bag you carried to the airport. Pick the plastic tub with your stuff, move aside from the line, and organize everything. Make sure you have packed all your valuables, ID, travel tickets, etc.
Notting Hill – Bucket Bag / Crossbody Bag / Backpack 
A completely new range of airport-friendly handbags is launched by the renowned designer, Esin Akan. The bags highlighted in this article can also be purchased from the online store of Esin Akan.
Collection 2019
Sale 70% Off
Title for image