The Best Work Bags of 2018
Posted by ESIN AKAN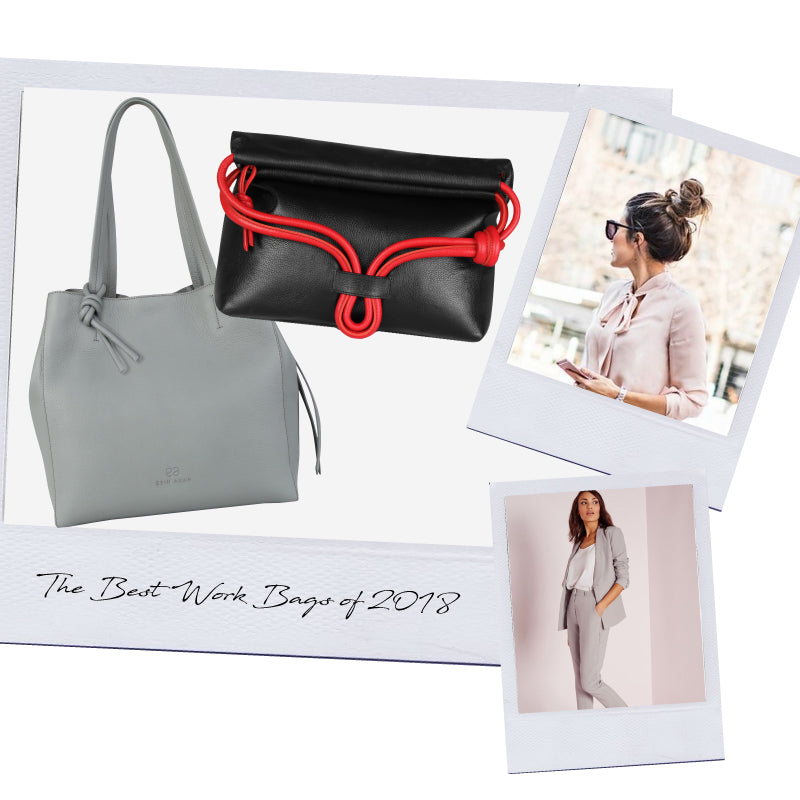 A bag on your shoulder can actually represent your personality. People make an image of yours in their mind by just observing the kind of handbag you are wearing. Today when the majority of women have multiple responsibilities to fulfil, it is very important that they carry the best shoulder bags for work.
But before exploring the best work bags of 2018, it's better to understand what all features a perfect work bag should have. Versatility is the key feature of a work wardrobe. Your work bag should handle it all for you. It should be durable and spacious enough to carry all your essentials together. Most importantly, you should be able to keep your belongings organized and they should be quickly accessible.
Above all, the bag should enhance your personality and should help you save time, money and, space in your wardrobe. Let's move further and take a look at the best work bags of 2018.
Stockholm (Cherry & Rose)
Stockholm, the perfect leather tote bag, tops the list of the best work bags of 2018. As per the present demand, this is a versatile bag and functions as a laptop bag, a work tote, or a travel bag. By just tweaking the drawstring closure and side knots of this bag, you can adjust the shape and size of this bag, you can easily transform this lovely work tote to a large sized travel bag.
This bag is quite spacious and can hold your extra pair of shoes, clothes, and also your work essentials like A4 sized files or your laptop (up to 15 inches). Made with top quality bespoke calf leather, and having different zipped as well as slip pockets, this bag has nothing which can dwindle it from the position of the perfect work bag.
Stockholm – Tote / Laptop / Travel Bag
Rome (Black & Poppy)
Another work bag turning the heads in 2018 is Rome. Categorized as an ultimate day to the evening bag, it is one of the most loved shoulder bags for women. When in the daytime it will serve you as a shoulder bag, you can convert it into a beautiful clutch bag in the evening. Moreover, this bag is a real help when you are travelling and your luggage lacks space.
Rome is available in the all-time great colour combination of black and red. Made from high-quality bespoke leather, this adorable workbag can easily accommodate an A5 notebook, make-up, wallet, keys, phone, an additional cardigan, and even a mini laptop.
Rome – Clutch/Shoulder Bag
Milan (Poppy)
Milan is another perfect workbag of 2018. This newly launched handbag not only looks attractive because of its colour but also defines the bold and smart women of today. This bag has the capacity to carry your work essentials and personal belongings, all at the same time. Moreover, this bag is designed and styled in a way to compliment all your work attire. If you carry this bag in the meetings with clients, you will automatically make an impression.
Milan – Tote / Laptop / Travel Bag
If you are thinking to increase your collection by purchasing these best work bags of 2018, visit the online store of renowned designer Esin Akan.
Collection 2019
Sale 70% Off
Title for image