5 Ways To Nail Your Summer Work Wardrobe
Posted by ESIN AKAN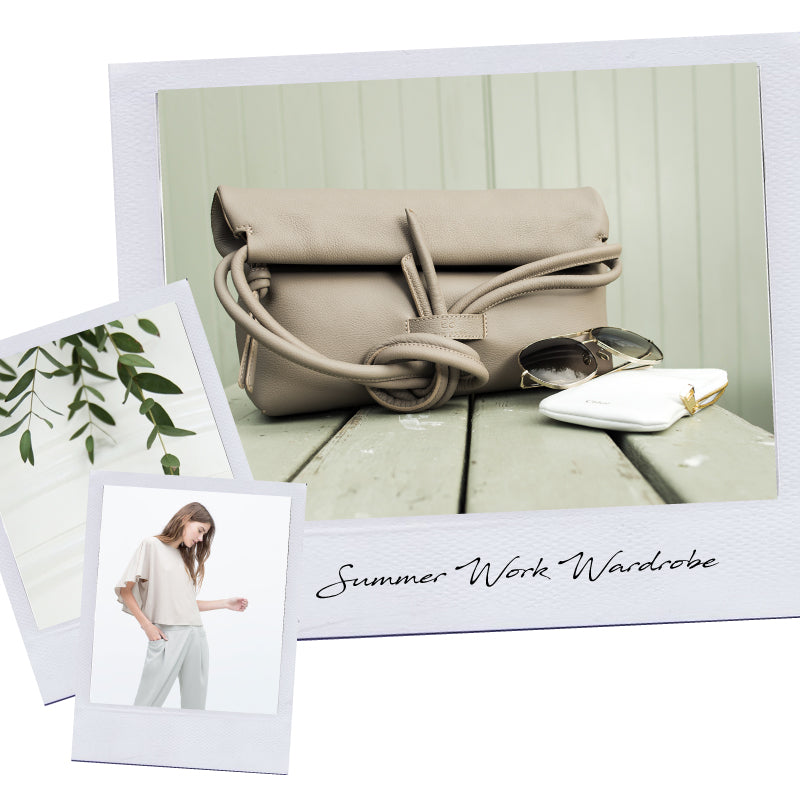 Sun is shining bright and everyone around is looking fresh. Yes, summers are here and this is the best season to express your style. Enjoy the weekends, go to the beach, organize backyard barbecues, and hit the summer festivals but remember, you have to move back to work from such a fun-filled weekend.
Whether you are a businesswoman or an office goer, its workplace that keeps you busy from Monday to Friday. In summers, you should think beyond wearing that stifling and boring suit to the office. Instead, try to wear outfits and include some new accessories like leather crossbody bag or a leather clutch bag to balance your new style along with work appropriateness.
Make sure that in your revamped summer work wardrobe, you are always ready for any spontaneous after work drinks event. Luckily, this summer there are various ways to nail your summer work wardrobe. Out of those many, top 5 ways are here, so look best this summer!
1. Classic Midi
A mid-dress is one of the perfect outfits you can wear to make an impression at your workplace and an after-work event. Classic, chic, cute, you will surely feel like a boss in such a dress. Paired with flats or heels and accessorized with Nice or Mini Rome from Esin Akan, you will really nail this style.
Nice – Crossbody/Clutch Bag
Mini Rome – Clutch/Crossbody Bag
2. Include Bold Prints
This summer, include bold prints in your work wardrobe. These bold prints should be eye-catching like colourful stripes, zigzags, globally inspired, and florals. Bold prints also make great after-work outfits.
The greatest way to wear these bold prints is to combine them with light or neutral coloured items. For example, a bright yellow coloured floral top can be paired with tan coloured pants. This look can be inched higher if you accessorize it with Rome from the house of Esin Akan.
Rome – Clutch/Shoulder Bag
3. A Shirt Dress
A shirt dress is always a perfect summer workwear. Cool and easy to wear, appropriate dress code and the best thing is that there are options to satisfy everybody. The shirt dress combined with heels or flats can be added to any workwear wardrobe. In summers, prefer bold shades but don't make those shades your default look every day, include some pastel tones also.
4. Include a Smart Workbag
Nothing else than a smart workbag makes an impression in summers. A smart workbag is something you can carry to the office and also to a sudden after-office drinks event. An investment in such a bag will keep your presentations and personal items organized. With this amazing commuter accessory, you can always be ready for an after-work event.
5. Prefer Open-Toed Shoes
Open-toed here doesn't mean sandals or flip-flops, rather a graceful peep-toe revealing your recently done pedicure. When selecting open-toed shoes to match with your workwear wardrobe, you can either go for the flats or one with the heels.
The perfect workwear look is incomplete without a bag. Include the latest designer bags from Esin Akan and nail your summer work wardrobe.
Collection 2019
Sale 70% Off
Title for image