What Is The Best Purse To Travel With?
Posted by ESIN AKAN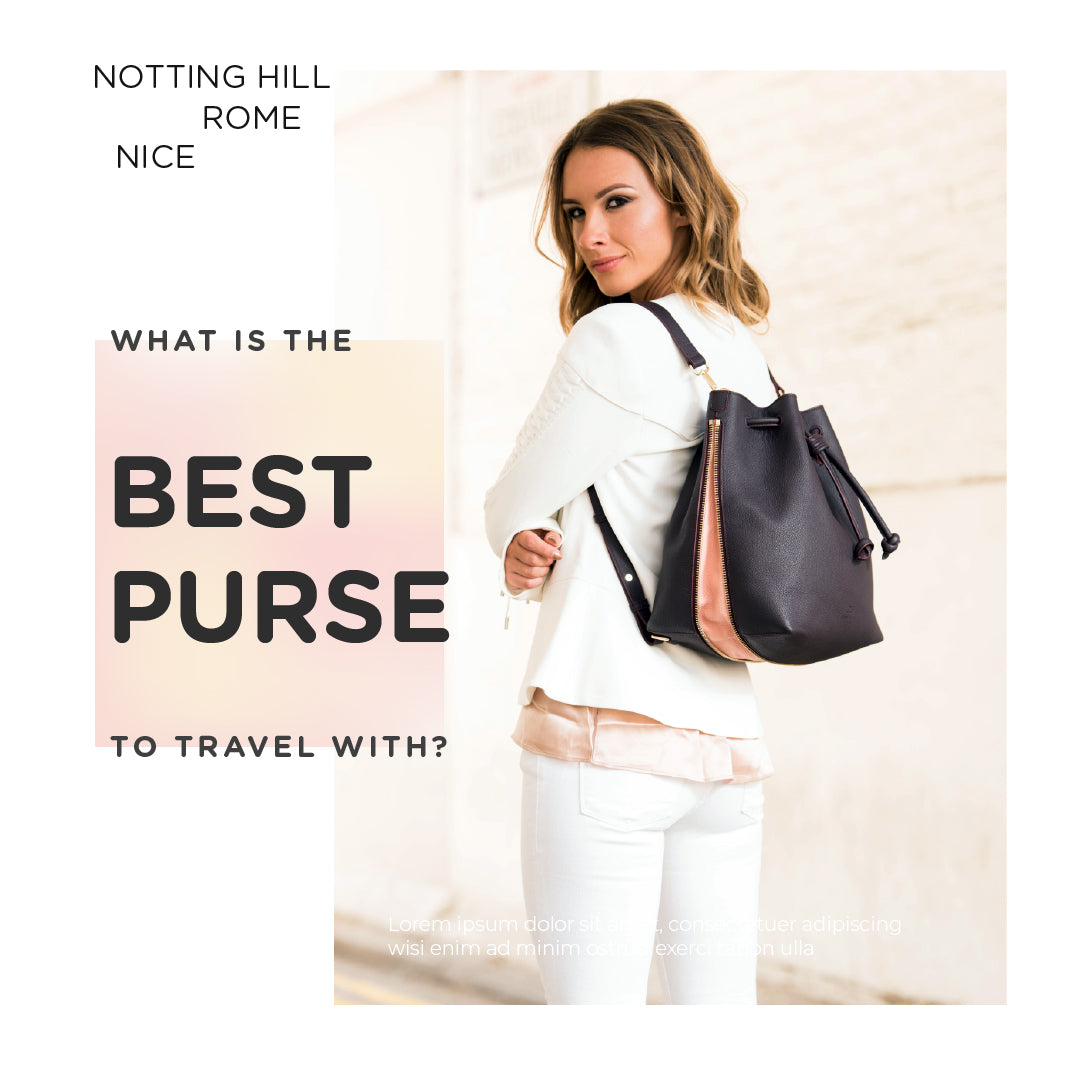 Looking for a companion to travel with? No, not someone but something more important than that - a purse. Yes, the talk is about the best purse to travel with. With numerous designer handbags and all claiming to be the best to travel with, it is really difficult to find a precise one.
Different types of people travel and their choices are also different. Some like to carry designer crossbody bags, some prefer a leather tote bag, some like to carry a leather backpack while travelling, and so on. In other words, it is quite confusing for someone purchasing the best travel purse for the first time.
What are the qualities of a good purse to travel with?
Before finding the best travel purse, it is necessary to understand the qualities it should have. So, these are the major ones:
It should be spacious.
The purse should look stylish.
It should be loaded with anti-theft features.
It should be lightweight, easy to carry, and highly functional.
What is the best purse to travel with?
On the basis of qualities mentioned above, here are some of the best purses to travel with. These are according to the general scenario, you can go for the one that suits your needs and match your style. Here are the selected creations:
·       ROME
ROME, famous as the ultimate day to evening bag is one of the best purses to travel with. This shoulder bag is spacious and has anti-theft features such as zipped top closure and adjustable handle, thus peace of mind is guaranteed. It is not only high on fashion but also quite functional - when rolled down, it turns into a beautiful clutch bag. Moreover, it has inner pockets that keep your valuables organized and safe. Made of 100% pure leather and available in different colours, this is one of the best purses to travel with.
Rome - Shoulder Bag / Clutch Bag
·       NICE
You might be knowing that a crossbody bag is best to travel with but don't know which one. Well, it's NICE, the all-time bestseller from Esin Akan. This is a stylish crossbody bag that can be proudly converted into a handheld clutch purse. If you are worried about it being spacious, rest assured because you can easily put your essentials with an extra pair of clothes in it. As far as security is concerned, the top zipper closure, internal pockets, and ability to convert into a clutch purse, make it one of the safest purse to travel with.
Nice - Clutch Bag / Crossbody Bag
·       NOTTING HILL
In best purse to travel with, the next name is NOTTING HILL. At first, you will find it as a bucket bag but it can easily be converted into a backpack. The zipped side panel expands it and you can put more items in it necessary during travel. When worn as a backpack, your hands remain free and the whole setting is very difficult for pickpockets to steal your purse.
Notting Hill - Backpack / Crossbody Bag
So, these are the best purse to travel with. All are made of 100% calf leather, available in different shades, and they are the masterpieces of the renowned designer Esin Akan. Don't delay, explore the best online store for designer handbags now!
Collection 2019
Sale 70% Off
Title for image