Top 9 Handbag Bloggers 2019
Posted by ESIN AKAN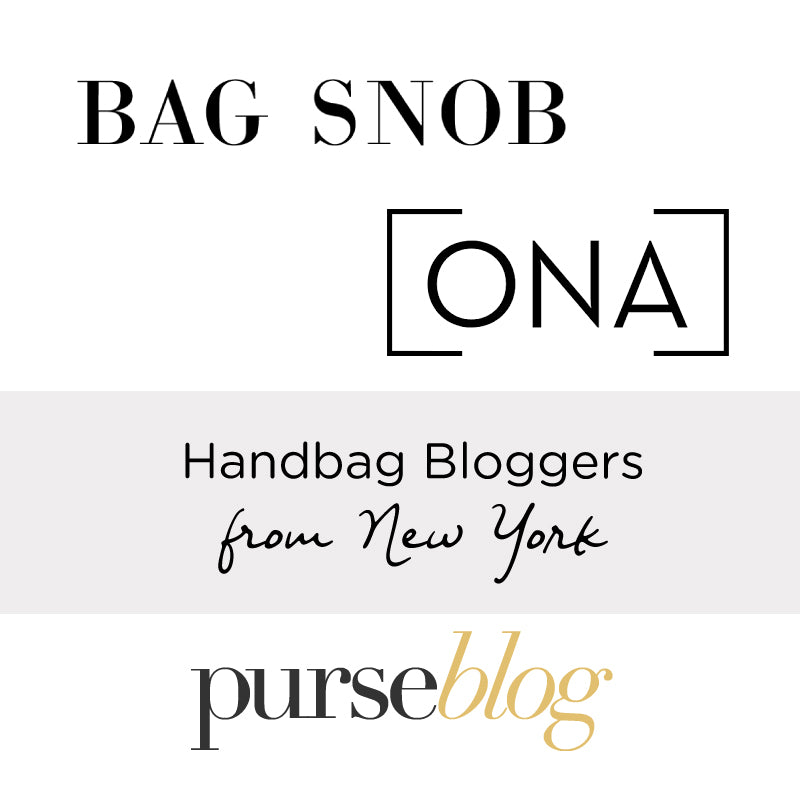 Handbags have been the in-thing for a while now. Women from all over the world go out of their way to carry the trendiest bags and to be associated with the most talked about designers like Gucci, Chanel and Dior. But how do they know what and who is trending in the world of handbags? Well, the answer is - bloggers. From runway shows to celebrity looks, top handbag bloggers are your eagle eyes scavenging the best pieces. Here are top handbag bloggers to follow in 2019.
Purse Blog
In coming up with our list for top bloggers, a flexible but practical criteria was used. One of the rules was that the blogger should know and have their eyes on all trending fashion shows. Purse Blog met all the requirement but excelled exceptionally in being up-to-date designer handbags news and information.
Bag at You
Bags are a huge business, and no one takes this statement more seriously than Bag At You. What makes this blog fun to follow is that they don't just feature individual designer bags, but also highlight bags and purses from little-known brands.
The Bag Blog
This is the destination where all bag lovers meet and talk to find out the latest bag trends and news of bags that "make you happy". Every fashion fanatic and handbag lover should make a date with this blog where the latest happenings in the fashion industry is showcased.
Refinery29
If you're looking for a blog where you can get bag eye candy then look no further. The Refinery29 blog will give you daily doses of bags raising eyebrows on the street and also gives you honest feedback and reviews about designer bags. A section on the blog is dedicated to giving you tips on how to maximize the use of your bag. The site also has a shop with different fashion items including shoes, handbags and accessory.
Celebrity Bag Styles
You'll find this blog useful if you're obsession is with knowing which designer bags celebrities are carrying. There are two categories of blog content in this blog; brands and celebrities. Read about the newest designer bags and at the same time get fascinated about the latest bag Angelina Jolie was spotted with. Mind blowing or mind blowing?
Bag Bliss
This blog is for all of you who are crazy about topics, news and everything else about designer purses. The blog has a section for Designers selection that name drops some designers, a section for Boutiques and a section with articles about specific bags like totes, clutches and crossbody bags.
Purses and Handbags
Purses and handbags sound like the first place many people would head over to when in search of a new clutch or bag. The heads behind this blog were clever to be blunt because apart from the store for handbags and purses the only other things you'll see there are news on handbags and what's trending.
Who What Wear
Whowhatwearis a top California based fashion blog and brand. On this blog, you'll find everything from fashion news, wardrobe how-tos, celebrity style guides and trend reports. You can also visit their store and buy the best quality fashion apparel and accessory.
Esin Akan
Esin Akan is not a new name in the handbag blogging world. The site not only offers the latest trending leather bags, but will also give you partial tips on purchasing and wearing the bag. Visit Esin Akan today and trawl through a nice and rich handbag collection to find your best match!
Collection 2019
Sale 70% Off
Title for image