How to Go Classic and Not Cliché When Buying Your Designer Handbag
Posted by ESIN AKAN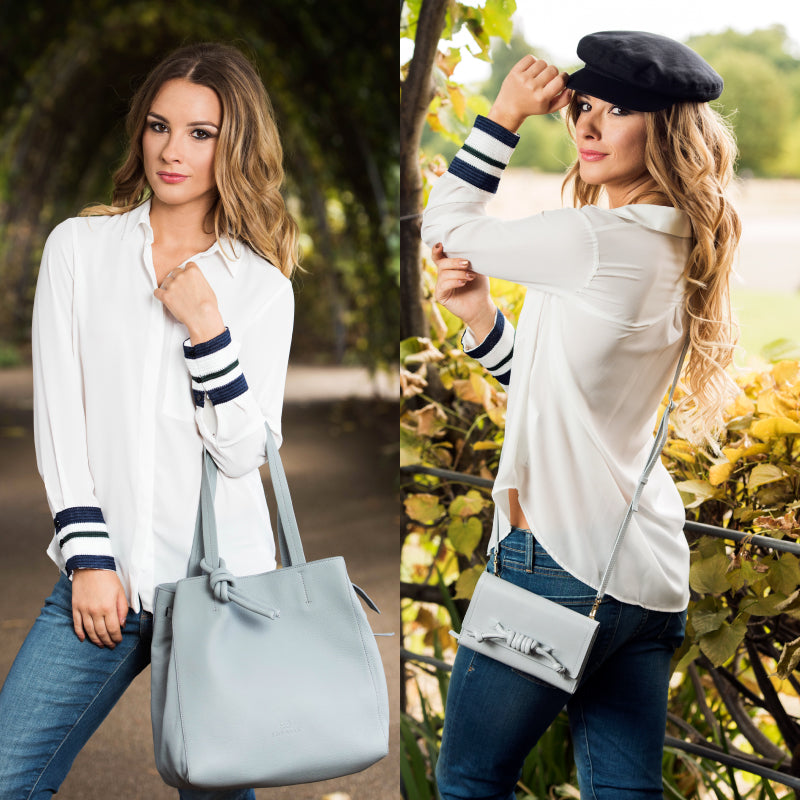 Whether it is your first or the tenth purchase of designer handbags, one thing is real – it is a costly purchase and you just can't spend your money on a not-so-worthy expensive handbag. When it comes to buying a designer handbag, expectations are that it should be a masterpiece in terms of both price and features.
While purchasing designer handbags, going classic, not cliché suits everyone. The approach always is to get the best piece, not common everywhere, and for a great price. Here are some important things you can consider when buying a designer handbag.
1.     Material
Pay attention to the material of the designer handbag you are purchasing. In order to go classic, prefer leather bags for women because no other material can bring both simplicity and elegance at the same time. Note that being leather is not enough, it should be free from any kind of scratches and shouldn't get new ones easily. This makes sure that the designer handbag you are purchasing is made of good quality material. For example, Nice is a classic piece made up of the highest quality leather.
Nice – Clutch/Crossbody Bag
2.     Research
There are various things you should consider before purchasing a bag. You should first decide which brand you want to go for. Then research online about that brand and competitor brands too. Check the forums and analyze what people are saying. If a physical store is nearby, go there and touch it, feel it, try it. Whatever doubts popping in your mind, get them clarified. Be 100 per cent satisfied before investing your money in that designer handbag.
3.     Accessories and Craftsmanship
Accessories and craftsmanship are two of the many factors which make designer handbags exclusive. A good quality designer handbag has metal accessories (mostly) and the classic pieces have less few metal accessories, firstly because the bag gets desired looks and secondly, they keep the handbag lightweight. Another thing that gives designer handbags classy look is craftsmanship. Look for proficient stitching and edge-dye finish.
4.     Functionality and versatility
It is always better to select a versatile piece. When spending a lot of money, your prime approach should be to get a versatile product. Yes, you guessed it right, Rome. It is the most versatile designer handbag available on the market. A multifunctional bag that can be used as a shoulder bag during the daytime and functions as an elegant clutch during the evening. So, it is always better to invest in a designer handbag that can be used differently on different occasions.
5.     How to Shop
With many designers having their own website, shopping a designer handbag is easy. Some designers have their own manufacturing unit whereas many sources the bags from a trusted place. For example, most of the leather designer handbags come from Turkey because it is the manufacturing hub for the luxury leather handbags.
If you are looking to purchase designer handbags, then buy them from an emerging designer brand like Esin Akan that provides exclusive pieces at affordable prices.
Collection 2019
Sale 70% Off
Title for image