5 Things To Remember When Choosing The Perfect Occasion Bag
Posted by ESIN AKAN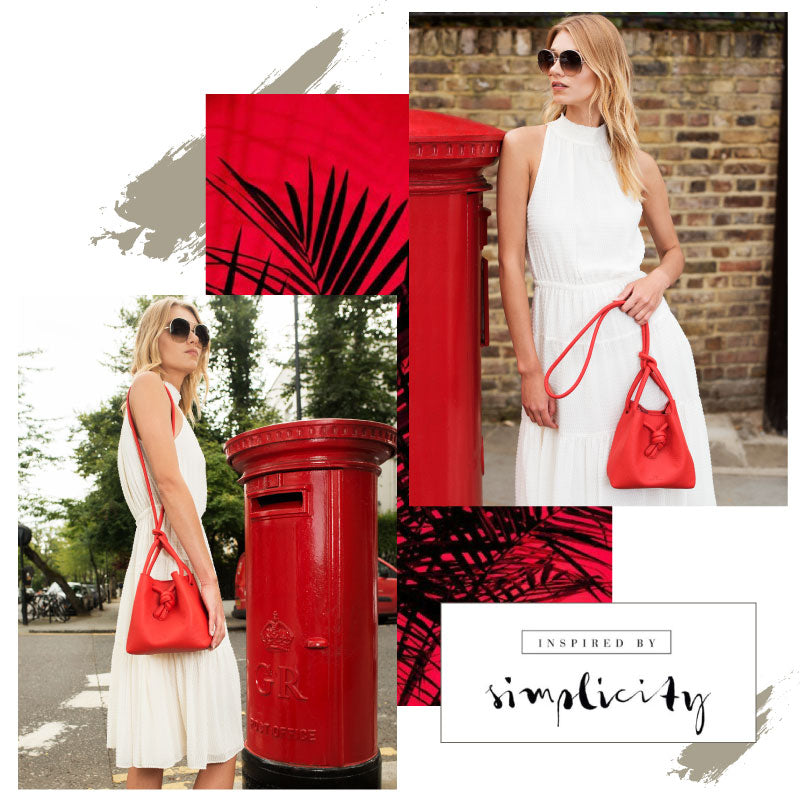 Looking for a leather shoulder bag or a clutch wallet or a convertible handbag? Do you know that more than 25 types of different handbags exist to serve different occasions? Many women go to the nightclubs wearing a shoulder bag or carry office satchels to the gym whereas some dress perfectly for formal events but their style statement is mocked. This is because either they are under-accessorized or their bag mismatches with the event.
Here, 5 tips are mentioned which should be remembered when choosing the perfect occasion bag because these tips will help you every time.
1. Length
There is a simple rule you should remember. In women's body, the part where bag's bottom sit is highlighted. Therefore, if your hips are small (boy hips), go for a bag that comes to your hips. This way, your shape will appear more feminine. If your hips are large, go for designer shoulder bags up to your waistline, highlighting your waist's tapering and making your appearance slimmer. The handbags resting at the level of the waistline, in fact, flatter most of the shapes. Therefore, it is very necessary to have at least one such bag in your closet.
2. Size
When it comes to the size of the bag, blindly following the fashion will not help you much. Small bags on tall girls get lost, and on the other hand, if your height is small, the oversized or large bag will not at all fit you.
3. Shape
One should go for a convertible handbag that compliments her own shape. For doing this, one should think about her overall shape and then purchase a handbag with contrasting features. For instance, women who are slim and tall should choose a slouchy and rounded handbag. Curvy and short women should choose the handbags having strong angles that Esin Akan can easily provide.
4. Style
Considering your usual style always works. If casual clothes are often worn by you, avoid an extremely formal handbag. A little research or looking into fashion magazines will surely help you. See the models wearing clothes similar to your style, then note what types of handbags these models are carrying. It is not mandatory to go for a specific handbag in those magazines, but by this, you will get an idea and come up with the color, material, or the size of the kind of handbag you want. The prime thing you should note is the style, i.e. whether it is a clutch, a leather tote, or a slouched shoulder bag. When a handbag is purchased for a specific occasion, where you wear something beyond your style, make sure that you follow these magazine steps. You will surely come up with something matching your outfit.
5. Usage
This is a vital factor. Consider the occasion you want the convertible handbag for. Do you require it to be used for going out to the office, will you carry your books, your gym kit or a laptop in it? Perhaps you might be looking for something small that matches a specific outfit. Once you identify which occasion the bag will be used for, you can surely decide the style, the number of pockets and compartments your bag should have.
Call to action: You don't need waste our time visiting numerous stores to find an excellent occasion bag. Just visit Esin Akan and check out their rich collection of luxury handbags suitable for any kind of events.
Mini Paris – Bucket Bag/Crossbody Bag
Mini Stockholm – Tote Bag/Crossbody Bag
Collection 2019
Sale 70% Off
Title for image