Top Black Tote Bags
Posted by ESIN AKAN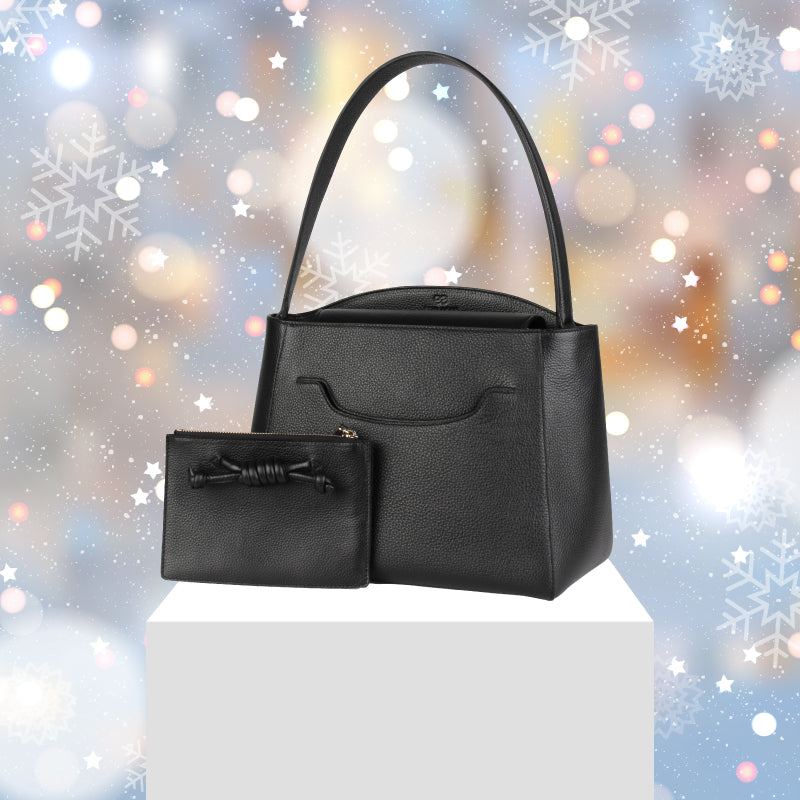 Do you also carry an over-worn bag or purse to your workplace and looking to replace with a new one? Though a lot many work bags for women are available, the best option is a tote bag. Every woman should have at least one tote bag in her closet because it helps her tackle any vacation or commute in effortless style.
And when it comes to tote bags, the best one is a black tote bag because it easily blends with the lifestyle of every urban woman, especially the working ones. Whether you are visiting the workplace, gym, or going to a cross-country working trip, a black coloured tote bag is an ultimate accessory.
Why you require tote bags?
There are a lot of reasons for wearing a tote bag. Suppose that you are at a marketplace with both hands full and wondering how to carry all the stuff. In such a case, if you have a tote bag, you can hold all your stuff in that bag and remain worry-free.
Which are the top black bags for today's smart women?
As tote bags are the best option for every woman, a black coloured tote bag is the ultimate bag for professional women. Here are the top three black tote bags today's women look forward to. These are selected on the basis of social buzz and user reviews.
Stockholm- A black coloured Stockholm is the perfect tote bag in leather. It is the first choice of all the women who carry a laptop to their workplace. The best feature of Stockholm is that by opening the tie knot at the side, it can be converted into a travel bag. Yes, it's drawstring closure and tie knot at the side helps in transforming it from a work tote to a large sized travel bag.
Best for: This bag is ultra light, which means no extra burden on your shoulder. It is quite spacious; you can easily carry a laptop and files of A4 size. Above all, you can anytime increase or decrease its size.
Stockholm - Tote Bag 
Rome: Rome in Black and Poppy is another big hit amongst the current generation of office-going smart women. With this bag, you can go to the office in the morning and attend the after-office party in the evening because it can be easily transformed from a useful shoulder bag to an elegant clutch.
Best for: With its roll-down feature, you can convert this shoulder bag to a beautiful clutch. It features a unique knot on the strap, which means it is not only useful but stylish as well.
Rome - Shoulder Bag / Clutch Bag
Milan: Milan is an ultimate tote bag because it not only carries all your essentials but enhances your wardrobe instantly. It comes with a small clutch in the front pocket, you can carry your passport and currency while travelling. In this bag, you can easily carry a mid-sized laptop and files of A4 size.
Best for: A detachable clutch in the front makes Milan two bags in one. Its top handle makes it the chicest and stylish handbag of the present time.
Some people might find it expensive but after familiarizing themselves with its features, the views can change.
Milan - Tote Bag
All the bags discussed above are sustainable and made up of best quality leather. Whether you want to buy a black coloured tote bag, an evening clutch, shoulder bag, bucket bag, or any other kind of bag, visit the online store of Esin Akan.   
Collection 2019
Sale 70% Off
Title for image