THE IT BAGS OF 2018
Posted by ESIN AKAN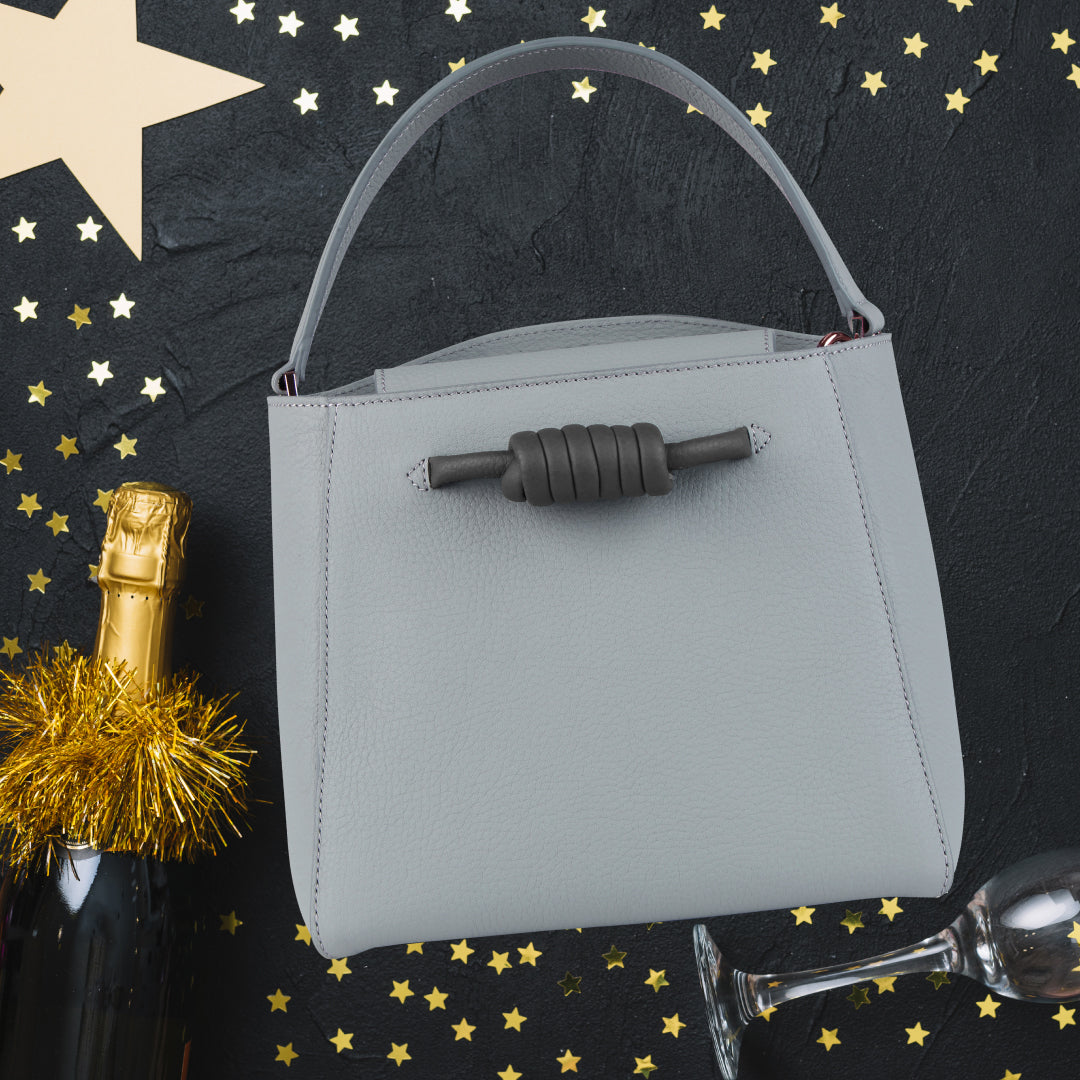 Some bags are made to rule the fashion world. Whatever be the year or season, these bags are always in demand by women of all professions. You might be aware of a few such bags from history but the year 2018 witnessed the development of two such handbags. They are new but bear the qualities which will make them favourites in the future also.
In recent years, a shift in the customer's choice is seen. The bags that are sustainable and serve multiple purposes have become the first choice of today's women. The credit for this can be given to emerging brands like Esin Akan which are not only producing high-quality sustainable designer bags but also providing them at a price much lower than its competitors.
The customers are clearly seeing that if they purchase designer bags of Esin Akan, they will get value for money. This is one of the many reasons why not only common people but celebrities are also attracted to the designer handbags from Esin Akan. Now, let's explore the IT bags of 2018:
·      Mini Milan
Mini Milan is a perfect top handle bag that can also be used as a crossbody bag. In comparison to its large counterpart, the size of this bag is small but perfect to be declared as an IT bag. Mini Milan is not made to carry your laptop in it but you can easily put your everyday essentials in it. It has enough space to lug your iPad, smartphone, notebook, wallet, make-up, keys, and other essentials.
It looks quite compact and the mini knot detail on the front gives it a cute look. You can make use of its handle and carry it in your hand or adjust the length of its strap according to your requirement and use it as a crossbody bag. Coming to its features, it has a zipped pocket where you can keep your valuables safe and two slip pockets are available to house your makeup and mobile. To prevent its base from scratches, metal feet are given at the bottom. The most demanded shades of this bag are Cloud and Poppy.
Mini Milan - Crossbody / Handle Bag
·      Santorini
The Royal Wedding of Prince Harry and Meghan Markle is the inspiration behind Santorini. It is a clutch bag made of 100% first quality calf leather and is a unique combination of sophistication and elegance. Its looks are enhanced by a beautiful knot on the front side.
The amazing quality of Santorini is that it comes with a detachable strap that provides you with an option to use it as a crossbody bag in the daytime and as a clutch bag during the evening. The hidden magnet in its closure gives it the much-required security and the inside zipped pocket is capable to keep valuables safe. The inside space is enough to carry everyday essentials like a phone, a wallet, keys and a few make-up items. The shades that are attracting most customers are Light Gold and Poppy.
Santorini - Crossbody / Clutch Bag
If you are interested in crossbody bags or want an elegant clutch bag, visit the Esin Akan's online store. Attractive prices and pieces are waiting for you!
Collection 2019
Sale 70% Off
Title for image