7 Characteristics of Luxury Handbags
Posted by ESIN AKAN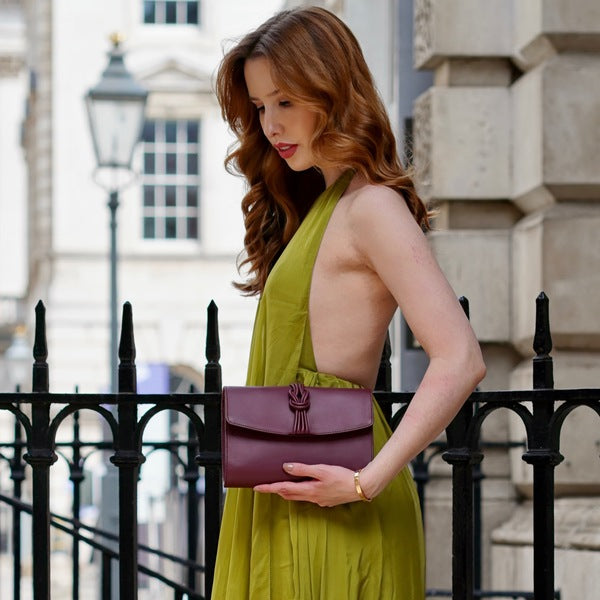 Luxury handbags are one of the most prized possessions of many women. For some, they might be one of the most common items in a woman's wishlist. This is why you have to be careful in choosing where you will buy your first handbag. Here are some of the things to expect in your very first luxury handbag. 
They are expensive to make
Luxury bags are called luxury for a reason. One of the best things in your luxury handbag purchase experience is the feeling of exclusivity and class. The value that you'll get for your luxury handbag is something you won't get from an ordinary bag. 
They are well-made and made of high-quality materials.
Fine craftsmanship is a leading quality of luxury handbags. From the smallest raw materials up to the actual bag material, be it leather, canvas, luxury bags and handbags are made of the best materials possible. 
These handbags are also made by the best in the industry. They are usually handmade and take days to make. From the smallest details such as the stitching, attention to detail is very apparent. 
Join our VIP Club and enjoy 10% OFF on your first order!
They are highly reliable.
Because these bags are very well-made, you can only expect them to last you for a long time if not a lifetime. You're assured that your bag will not suddenly break on you. No need to worry about bag parts falling off. 
They do not go out of style.
Perhaps the most sought-after quality of a luxury handbag is that it is timeless. Bags like a black leather tote bag is a classic. You can never go wrong with purchasing this luxury bag because it doesn't go out of style. Moreover, it's also highly functional and sleek-looking. It's a perfect blend of functionality and aesthetic appeal. 
A leather crossbody bag is also a classic that will always remain in style. They are not as large as a tote bag but they still remain functional, spacious, and fashionable. 
They are ethically conscious.

 
Luxury bags and handbags are mostly handmade. They are made by highly appreciated and valued craftsmen as opposed to usual handbags that are made in factories in unfavourable conditions. 
If your concern is being ethical and intentional when it comes to your bag purchases, luxury bags and handbags should be your go-to. 
The design is unique and original.

 
One of the best things about a luxury bag is that they have a unique and original style. You will rarely find yourself in public with someone carrying the same purse as yours. Designer luxury handbags are very trendy and fashionable, too. You don't have to worry about staying in style if you're carrying a luxury handbag. 
Join our VIP Club and enjoy 10% OFF on your first order!
They can be a good investment.

 
It is not unheard of that a luxury handbag can increase in value in time. This is why some women actually invest in unique luxury pieces. In time, you can actually get the same value for your money, if not higher. 
Furthermore, because they are well-made, your cost-per-use is definitely lower than if you're buying a regular handbag. They are highly durable and will last you a long time. 
Luxury bags and handbags are a huge investment. They may cost a lot of money but the value they bring to your quality of life is truly unmatched. Esin Akan creates the highest quality of handbags. If you're in the hunt for high-quality and well-made luxury handbags, take a look at our beautiful line of smart, luxury handbags. 
Collection 2019
Sale 70% Off
Title for image