Best Handbag Colors of 2019
Posted by ESIN AKAN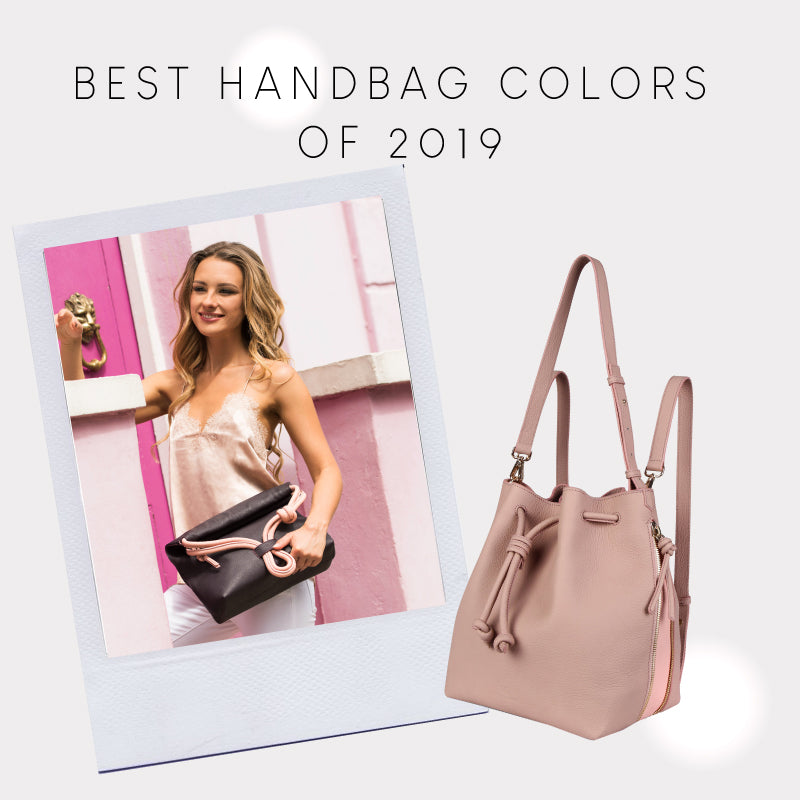 Now that the year is nearing the end, it's time to hope onto New Year's trends. If you're a bag fanatical (aren't we all?) then you must know that black, nude and brown were the trending purse colours this year. If you're to splurge on a high-end purse at this time of the year, you want it to be something you can carry over to the next year without feeling out-fashioned.
Black is a timeless colour, but adding another black purse in the last thing you want to do right now. There are more versatile bag colours that will make for a vibrant carryall in the next season. We have done the research for you and come up with the best handbag colours of 2019. Without further ado, let's delve into these must-have handbag colours. 
Red 
If you're a sundowner you know that cool weather sunset colour that appears to be fading away in the light. Red handbags blend harmoniously with tan and beige outfits.
Finishing an evening look with a camel coat and red clutch bag will be a thing in the new season. 
Rome - Shoulder / Clutch Bag
Deep Green 
Flowery colours like the blush pink and the statement oranges are not the only colours that will rule the next season. Those of a neutral disposition will be glad to know those deep green handbags will have a special space in 2019 runways.
Forest floor greens complement camel tones, chestnut browns and greys creating a polished and elegant finish. Whether on a folded leather bag or in a floor-sweeping hobo bag, deep green is the colour that will turn heads your way.
Mini Notting Hill - Backpack / Crossbody Bag
To conclude, bag lovers and friends of bag lovers now know the colours to add to their wardrobe. Bags of these colours will obviously become stupid expensive when the mainstream learn of them, so head over to Esin Akan to find out if they have your colour now.
Collection 2019
Sale 70% Off
Title for image